About us
Transport yourself to India by having our Indian dishes at Taste of Bollywood. You can find us at 130 Port Road, Hindmarsh SA. Our specialties include Amritsari Kulcha, Shahi Korma, and Beef Ba Dami Korma. Look at our menu and you will see a wide list of Entrees, Meal Deals, Vegetables, Main Courses, Breads, Basmati Rice, Salads, Desserts, Drinks and Accompaniments. We offer pickup and delivery services on all days of the week. You can have delicious Thai food every day at home. We'll deliver the food right at your doorstep and all you have to do is click on the Order Online button to get started.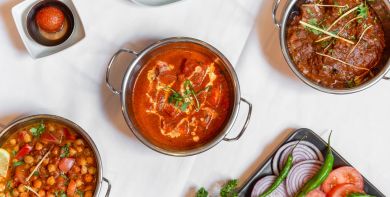 Reviews
Sam
"Best curry in the area"
22/02/2020
Neni
"Chicken biryani, eggplant aloo are my favourite. Anyway all of their food are always good. Yummy"
29/01/2020